Brass looks great in contrast with dark background – marble, stone, wood etch. It also looks great in white or light grey background! To make a long story short, brass can be beautiful in details in a well designed environment,  no matter what the color of the background is! Today I have chosen to show you two kitchens and three bathrooms with brass details which I think is a fest for the eye!
The first bathroom and kitchen comes from a recent work of Lotta Agaton as seen in residence magazine. The interior designer Lotta Agaton together with the architectural office Semrén & Månsson, developed an elegant and  modern design concept for apartments that are for sale. One of the apartments has a bright floor with marble and marble bathrooms, brass details and fishbone parquet. A wonderful combination of materials and a beautifully designed interior as you can see from the photos….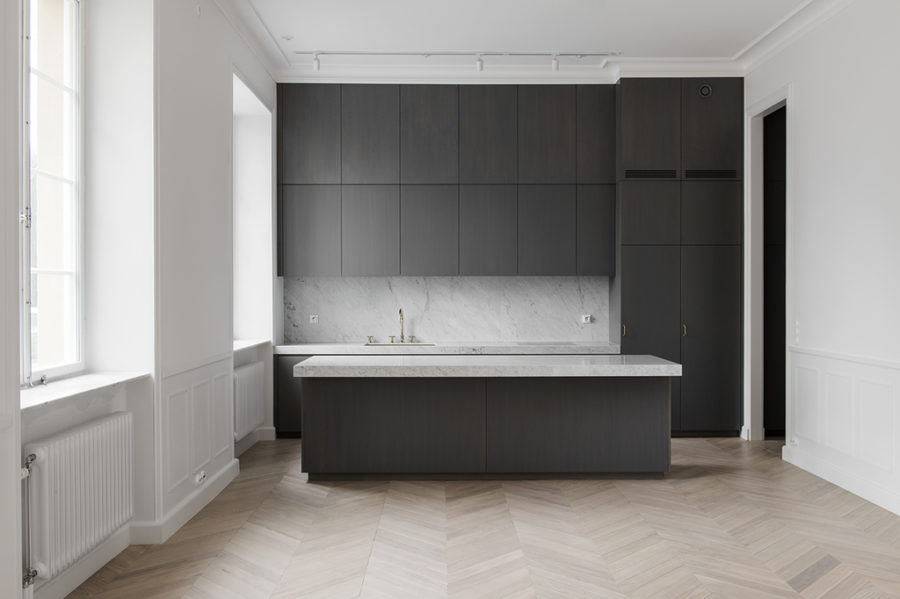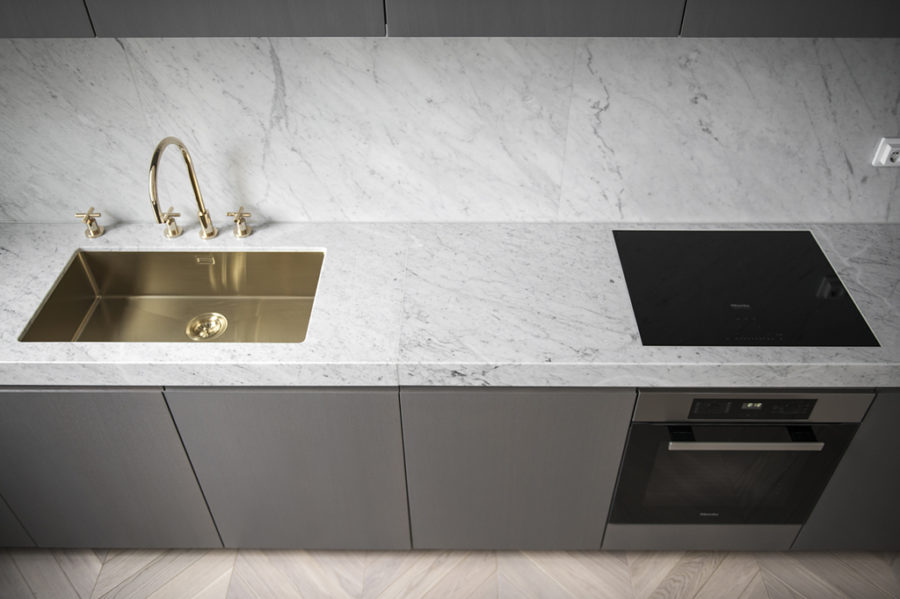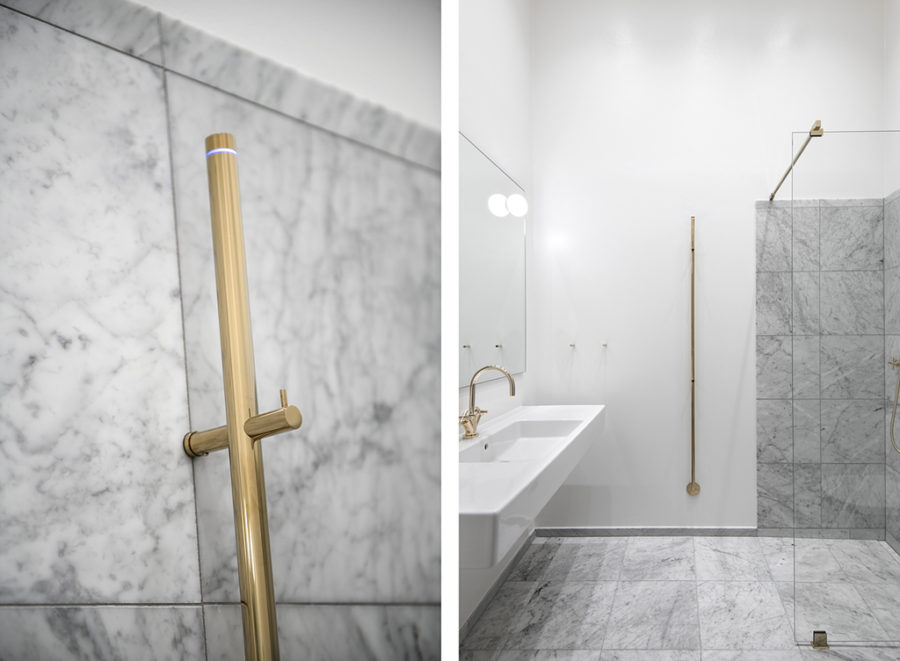 The other projects with the brass details come straight from the excellent work of Norm Architects. One of them is the PH house that was also presented on the blog and you can see more of it here. For further information you can follow the link to their site here.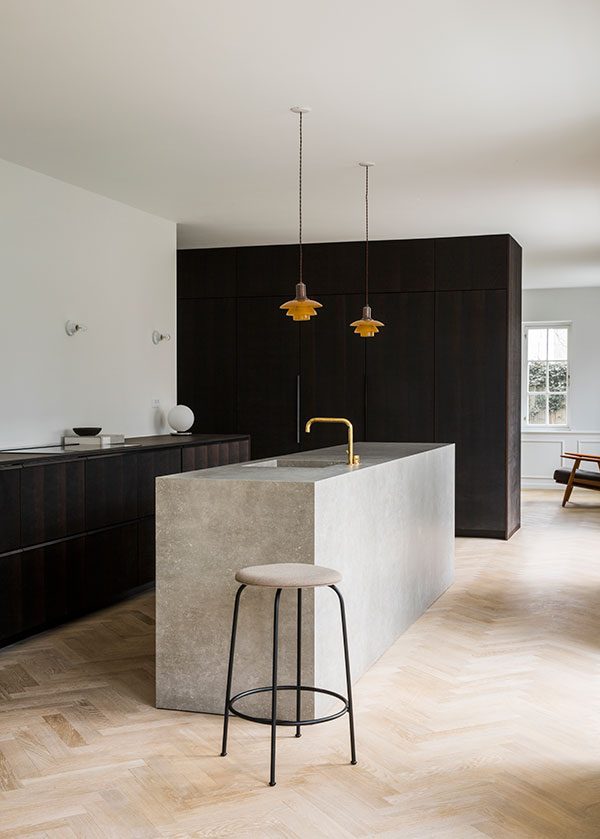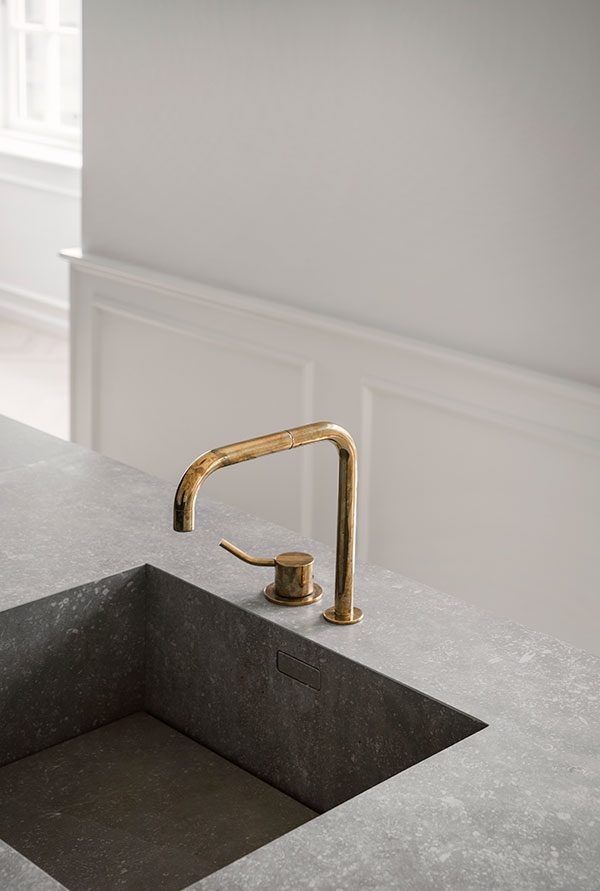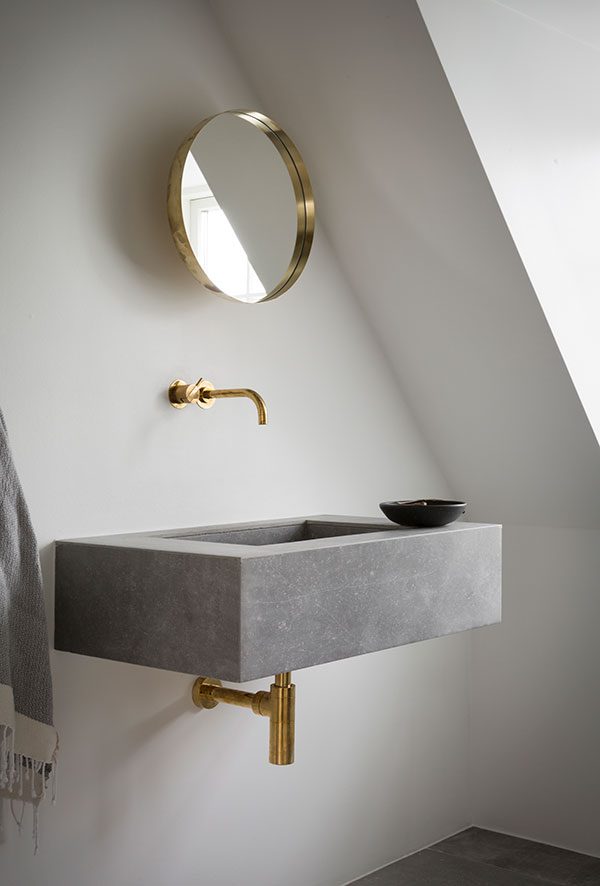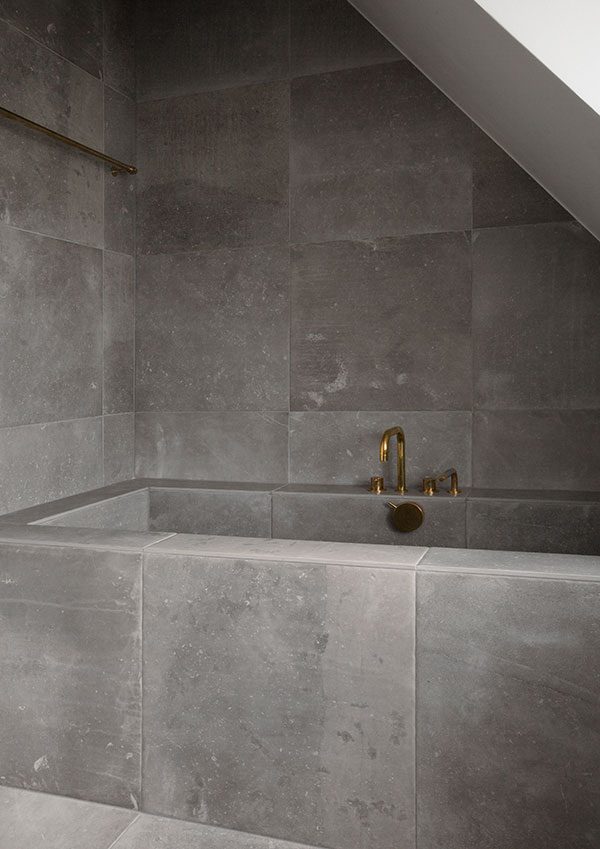 The last one is again a project of Norm Architects and you can find it here. The dark marble is perfectly combined with the brass details and the light grey wall as you can see for yourself…