Following the action online and not being there in reality can be hard some times. I couldn't make to Stockholm Furniture Fair this year as much as I wanted to. However, I have been following online, those who had the opportunity to be in Stockholm last week and have gathered up some things that stroke my attention.
You have already noticed that I have a thing for the work of Norm Architects. No exception this time, in Stockholm. Their aesthetic in two different brands made its way to my heart.
The new "Tune" sofa that zilenzio launched has sound absorbing qualities, and comes in two versions, high and low back version.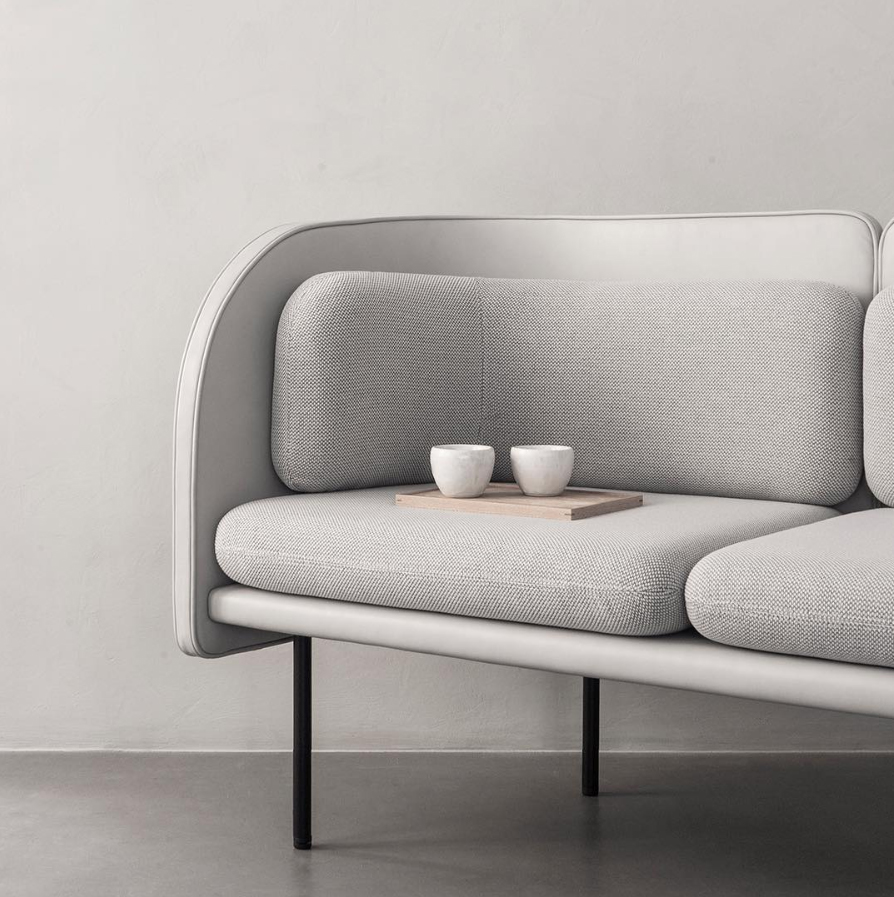 In the photo above -captured by Frederik Werner– there is the low back version with a mixture of Kvadrat textiles and Sorensen leather.
I really admire the simplicity and the elegance of this sofa, it can stand in every context and still make a statement as a product of a well thought design.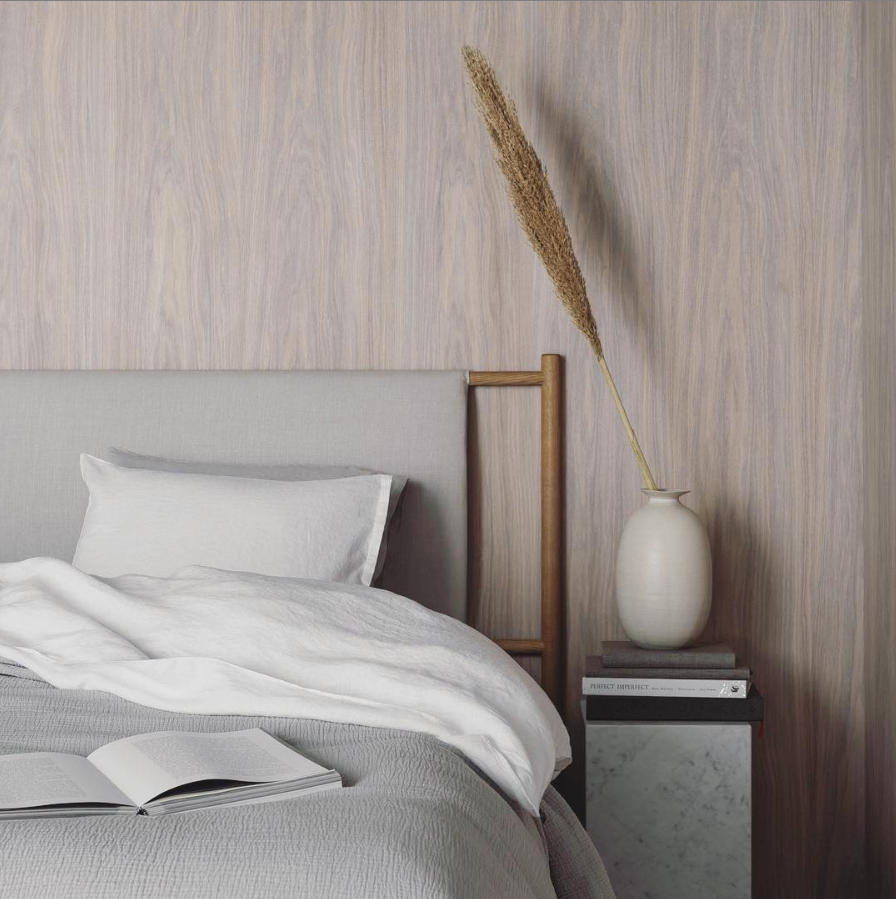 The same applies to this sophisticated headboard that Norm Architects designed for the Dux. (This collaboration includes two more products that haven't been launched yet-can't wait to see them). The elegance of this thin wooden structure that holds the light grey headboard is beautiful – I already added it in my wish list! (photo via here).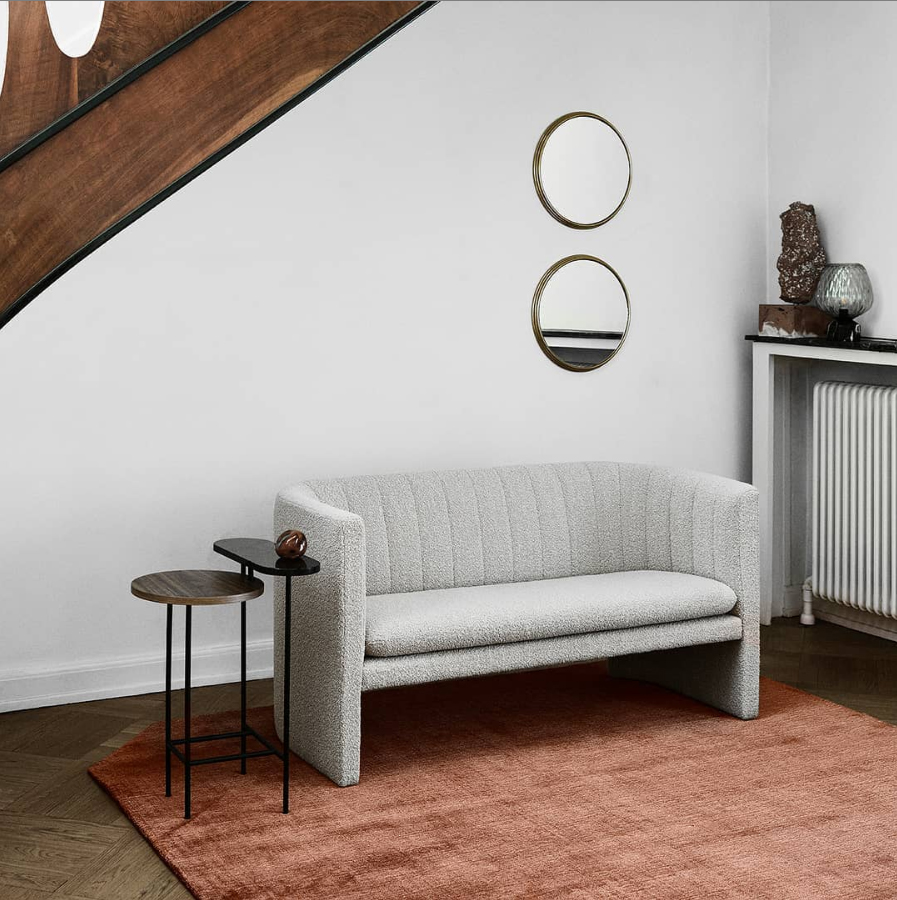 Another ravishing sofa -the Loafer Sofa- was launched in Stockholm last week by AndTradition. In the photo above (captured by Anders Schonnemann and styled by Sofie Btunner studio) we can see more new products besides the Loafer Sofa, like the Sillon mirror and the Blown table both charming and effortless simple.
Last but not least is the Raami collection the product of the collaboration between -one of the most accomplished product designers of his generation- Jasper Morisson and iittala. As charming and stylish as it can gets the whole collection is a fest for the eye with its clean lines and classic approach with a twist. In my opinion, it will soon become classic! I really love it!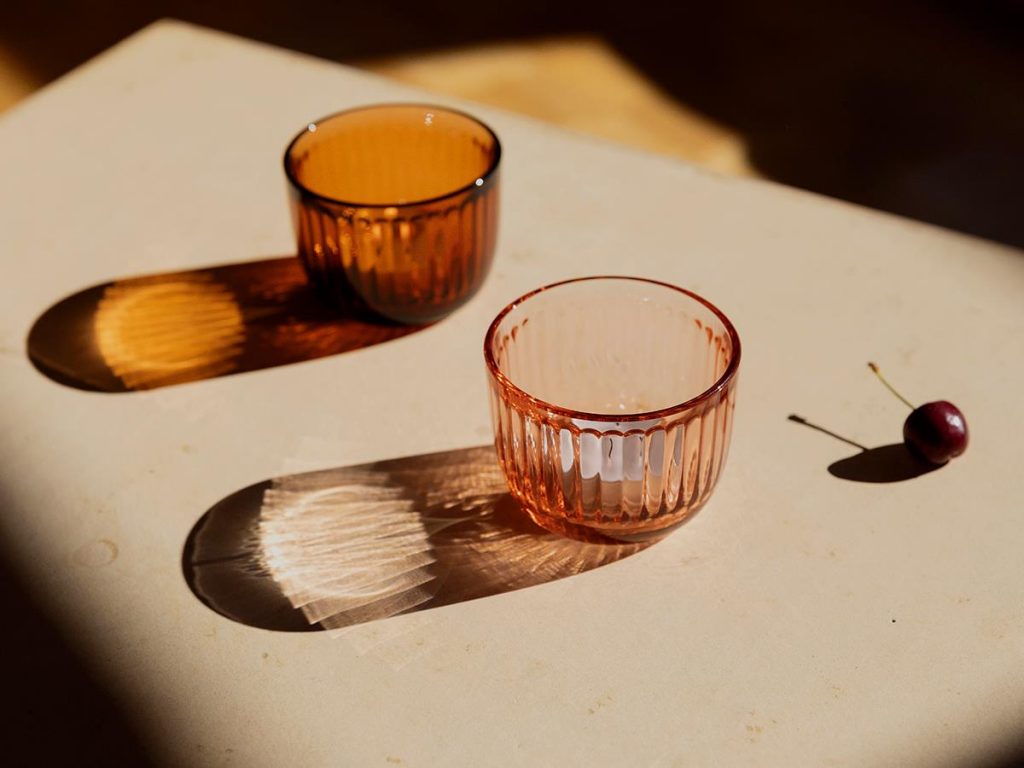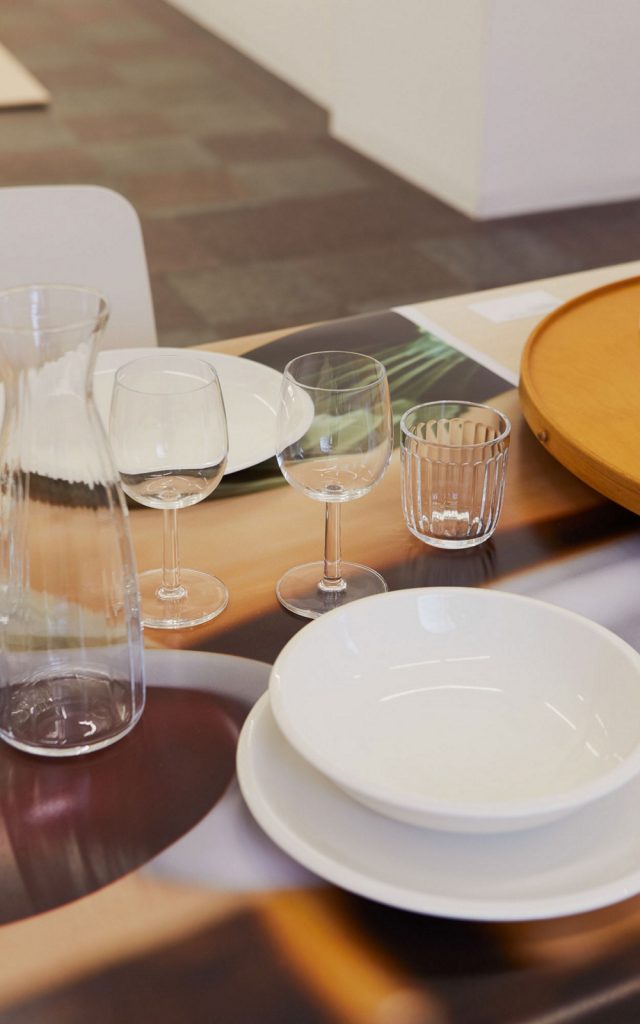 I hope you liked what I have shown you here, a sample of few, new, beautiful products that will take over the market the following months.
Have a nice week people!