Imagine living in Amsterdam, a very vivid, picturesque and unique city. Now, imagine living in a loft in the cosmopolitan part of Amsterdam, in a high quality, well designed space. I know, it can't get any better, right?
Today's apartment is what I just mentioned. A loft renovated by i29 architects to a clean white, yet welcoming home. I really love this black island in the kitchen that works with its contrast as a focal point of the whole open plan room. In addition to this beautiful black island, the whole kitchen can be completely enclosed by an oak wall so that it can disappear in the right way.
With a simple material scheme that included oak wall panes and built-in furniture i29 have achieved an easy looking -yet hard to achieve- flow from room to room and an airy elegant atmosphere. I particularly liked the timber white roof in the bedrooms and the bathroom upstairs. It makes it look so cozy despite its minimal approach.
But enough have been said, I will let you enjoy this amazing project.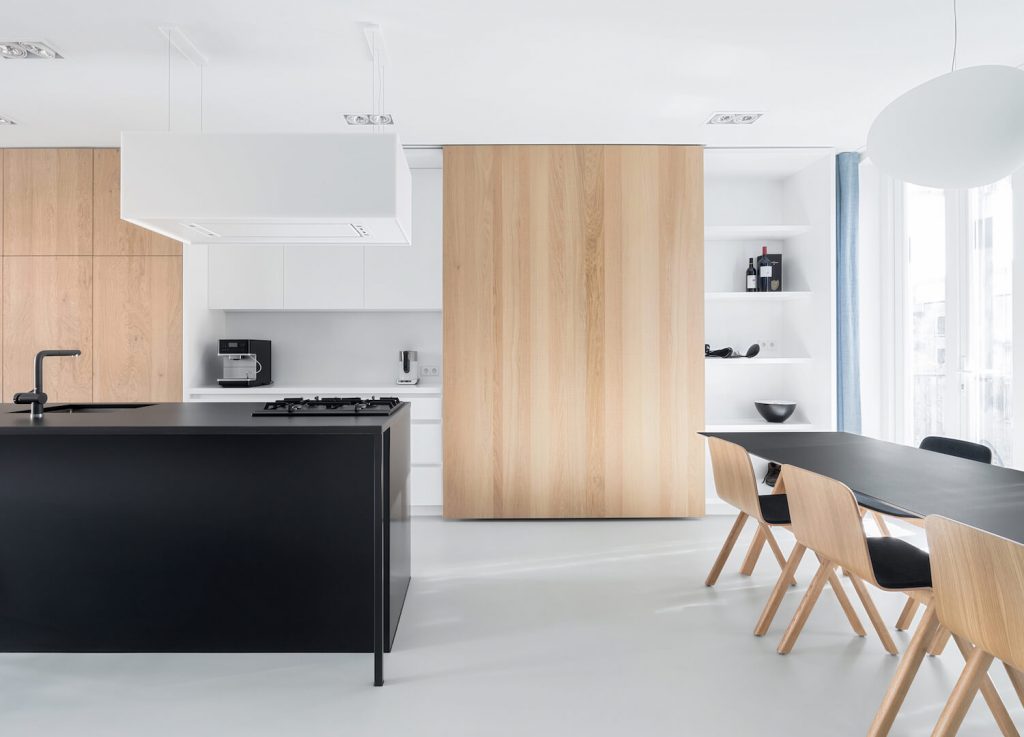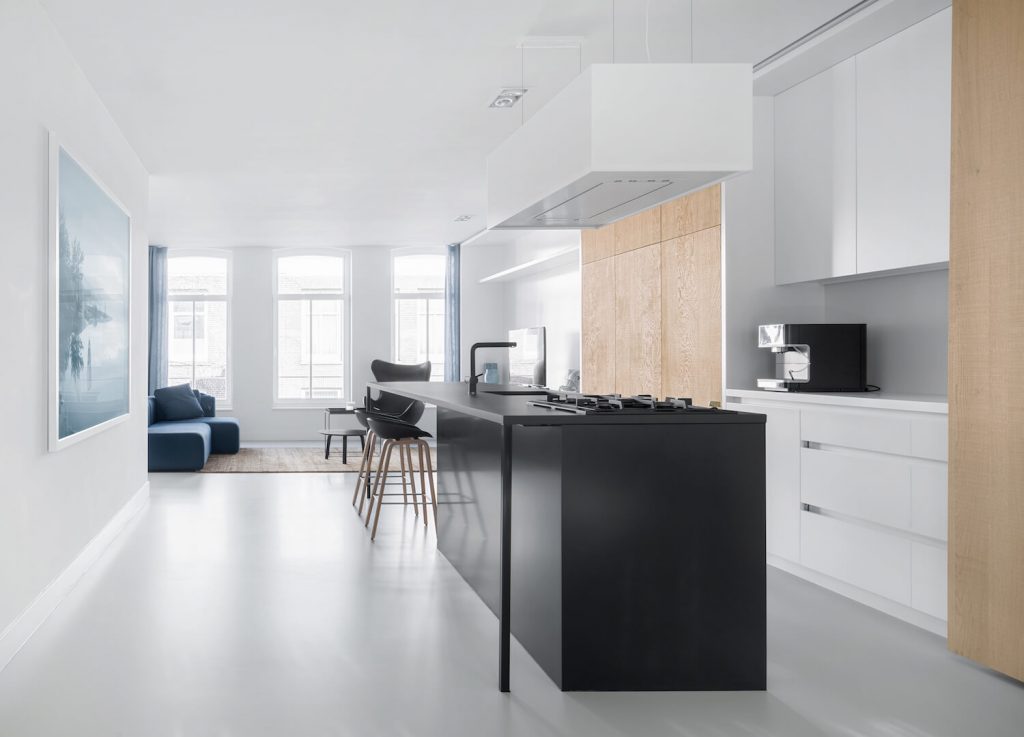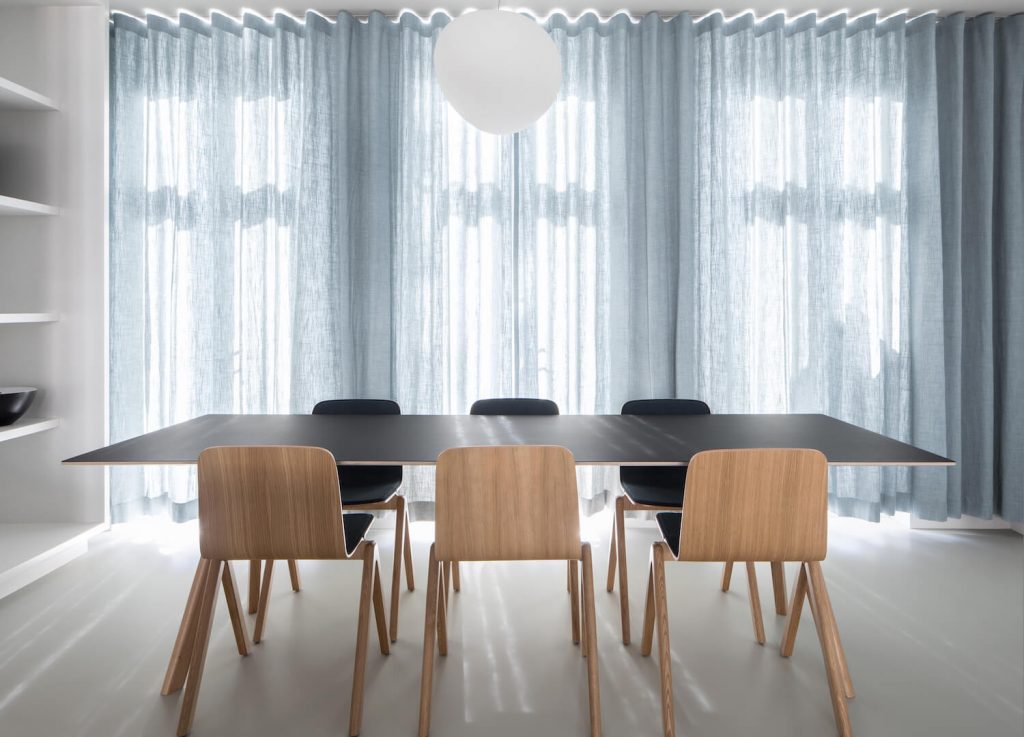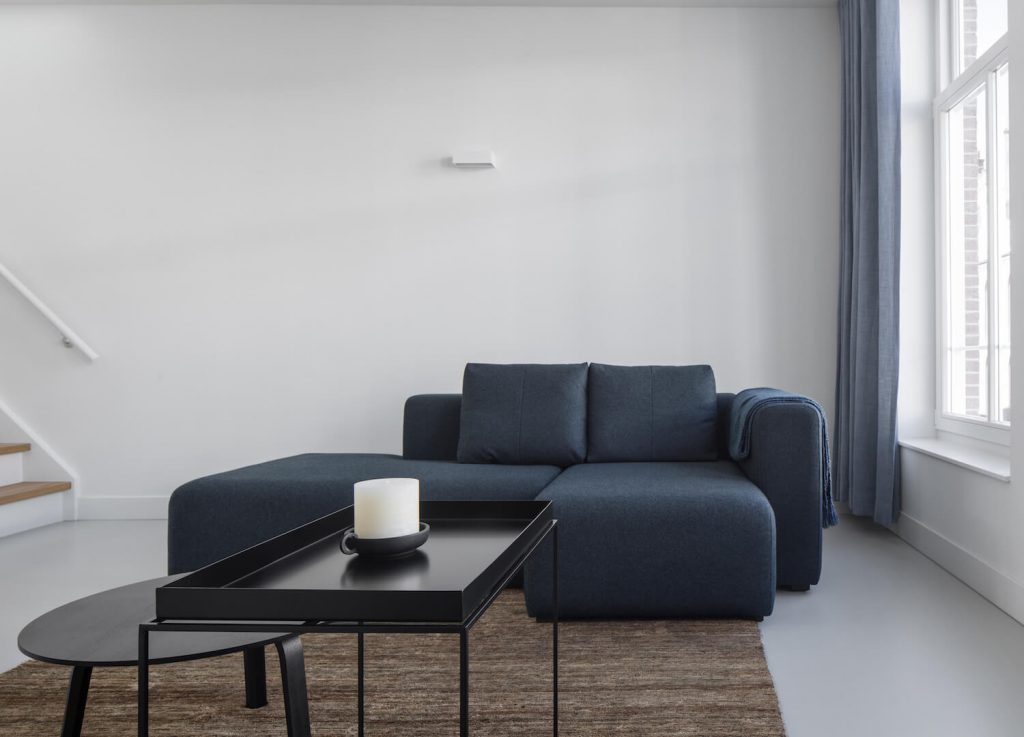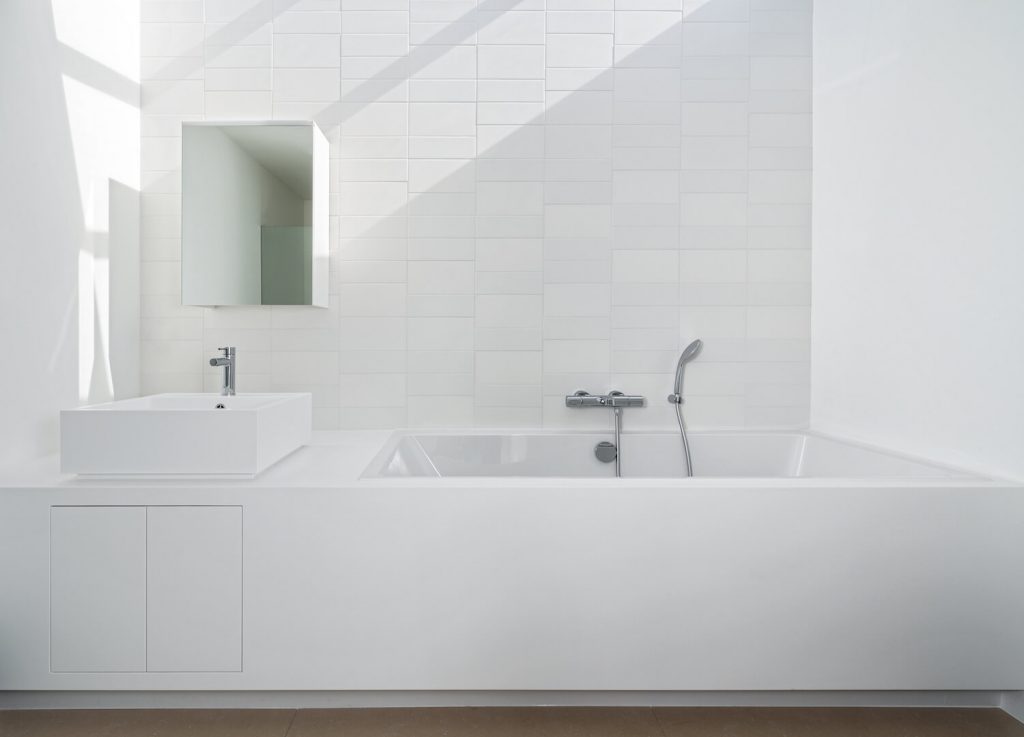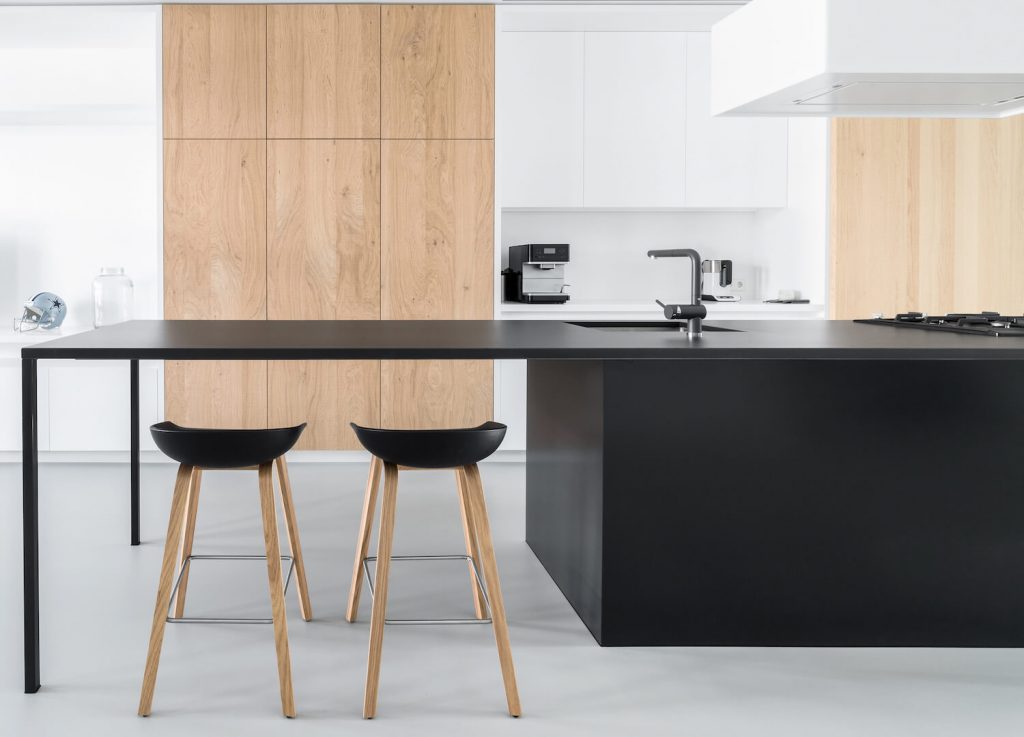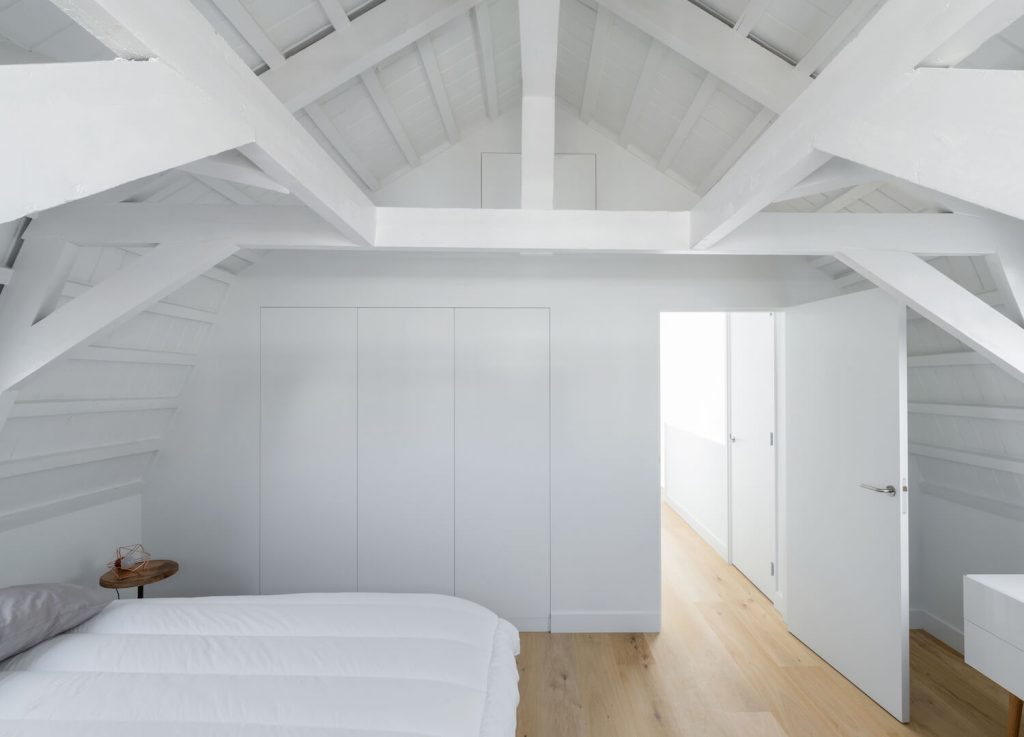 This Amsterdam apartment first seen here.