The Bessborough residence, in Montreal is a 1950s dublex that had its ground floor completely renovated by the Canadian studio Naturehumaine. The main concept behind the designing decisions is an open plan with three volumes-the black staircase in the center and two grey volumes – one of the bathroom in one side and a storage room on the other side.
What struck me the most, was how the staircase succeeded in serving as a focal point of the entire floor with its black color and its transparency. This is emphasized also by the choice of the neutral colors and the absence of anything unnecessary in the decoration. The minimalist furniture and lamps, the built-in kitchen and cupboards, the light grey floor create this calmness and balance of an elegant space with small hints of black around a beautifully crafted steel transparent wall. This is what I call good interior architecture.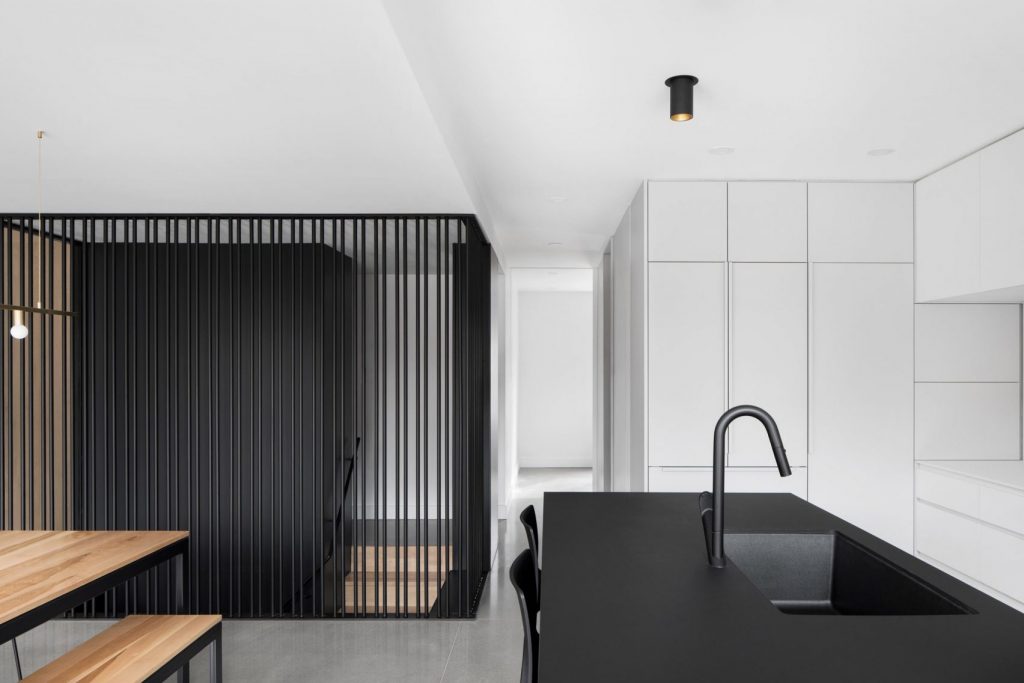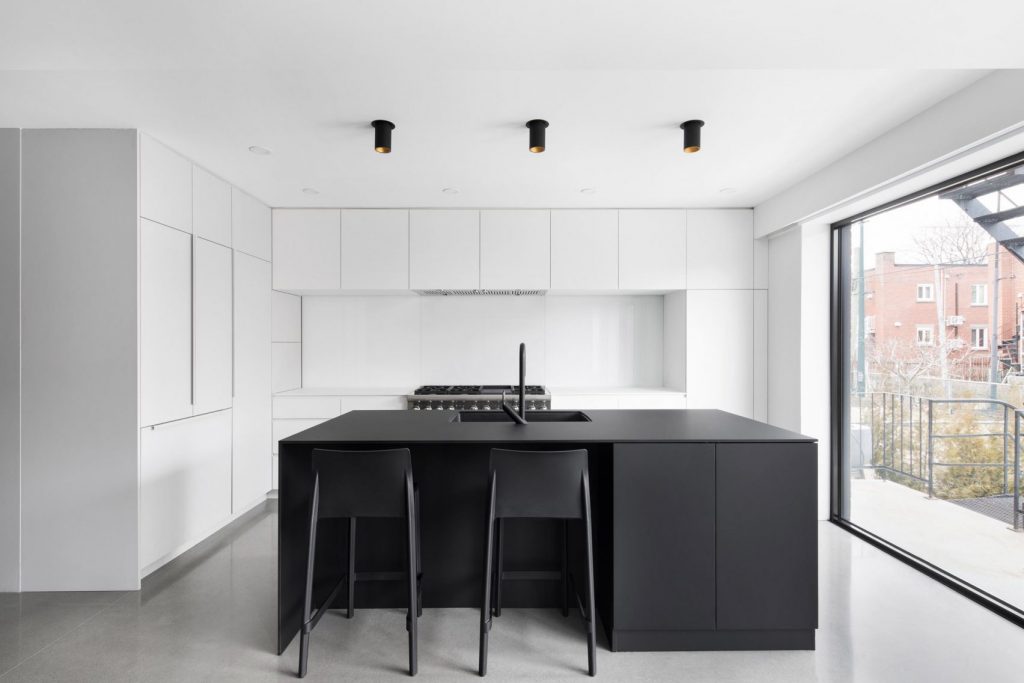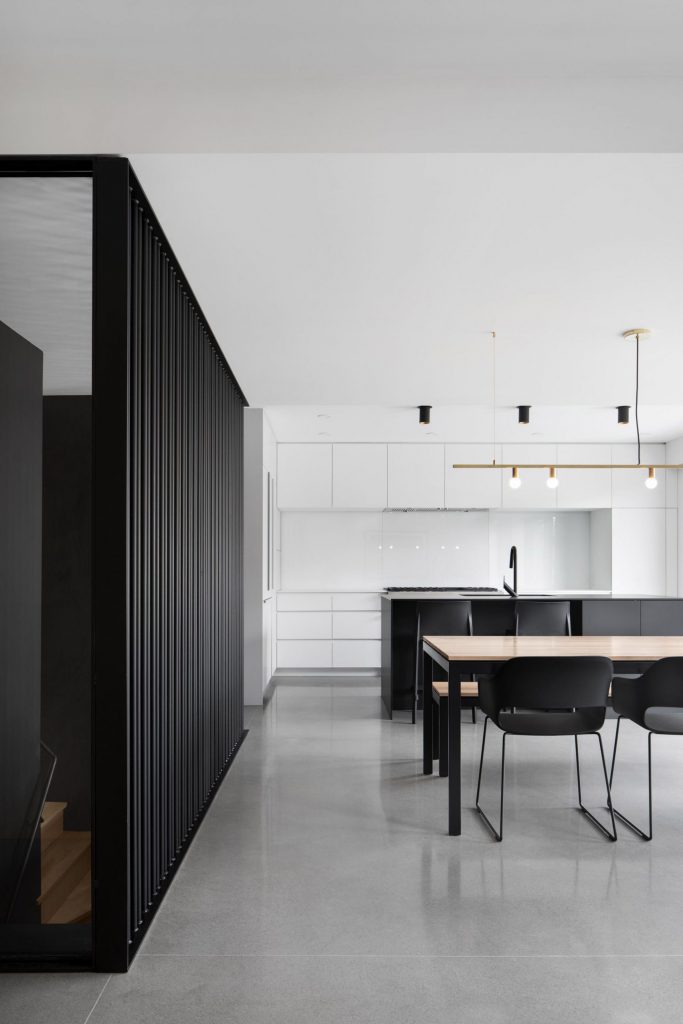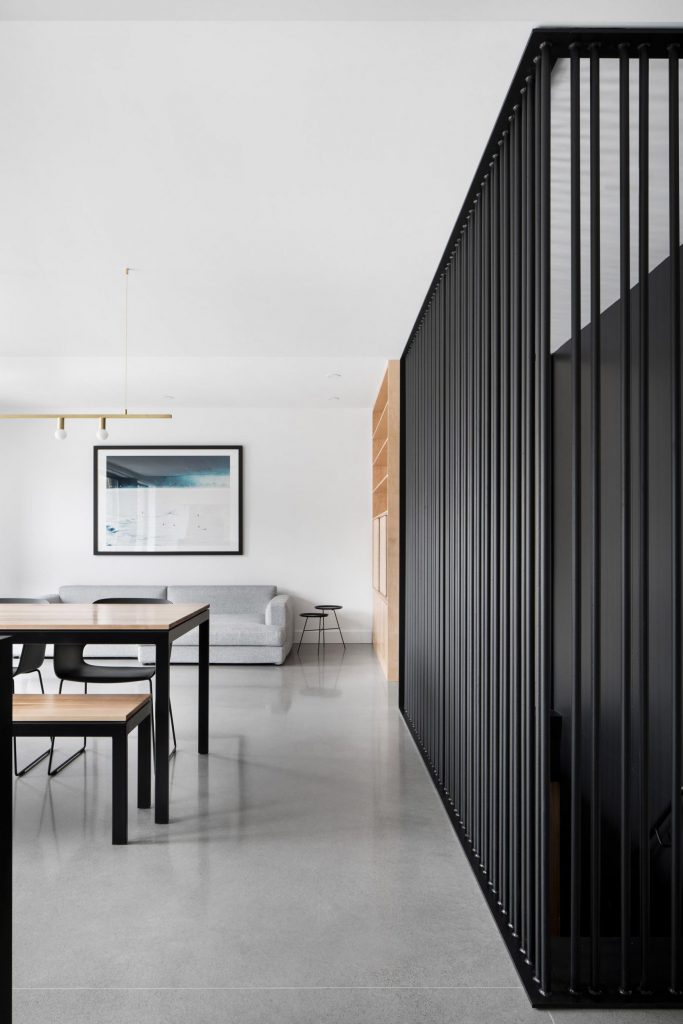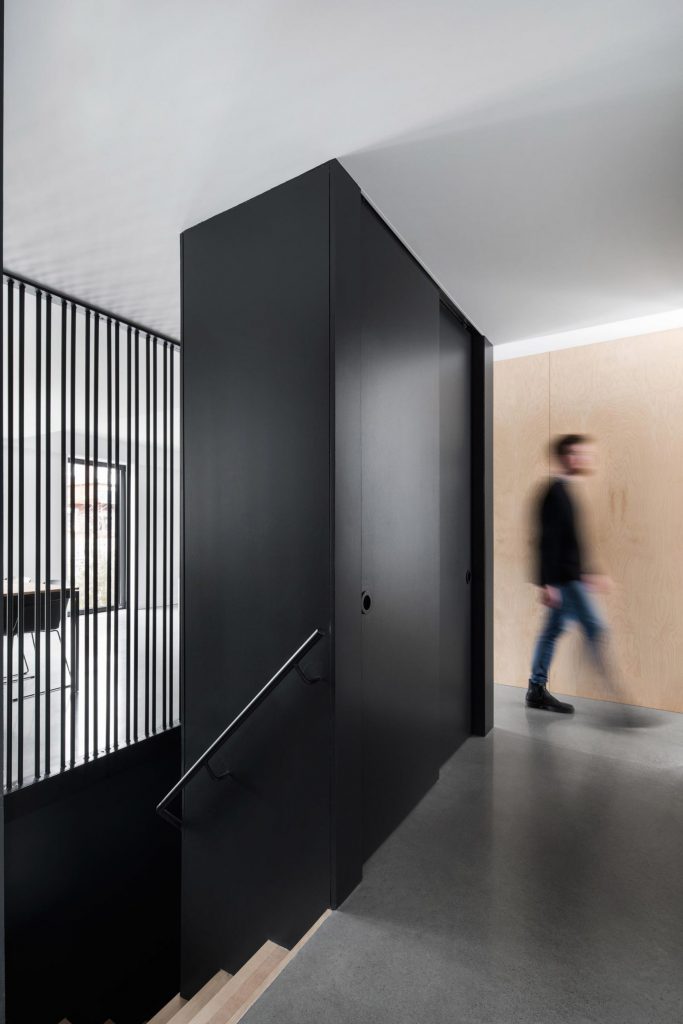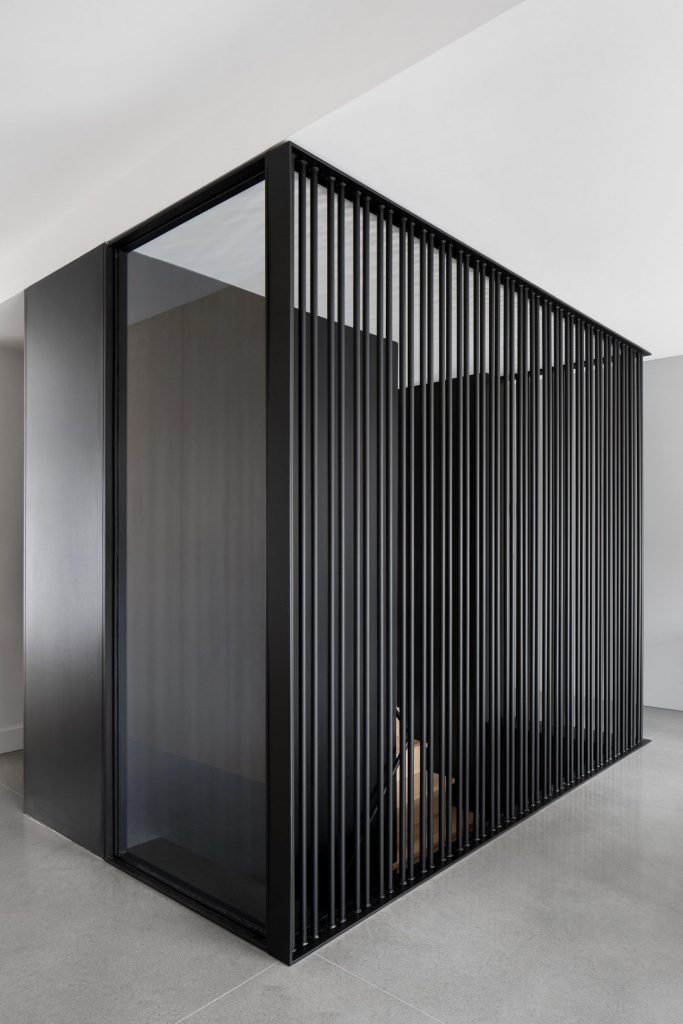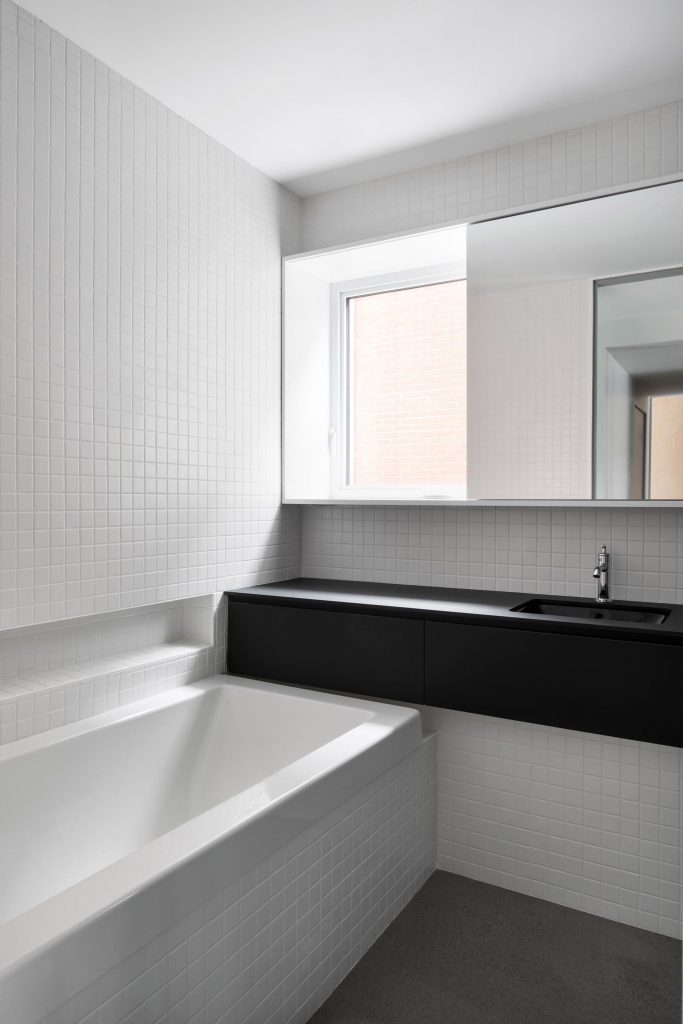 Photos: Adrien Williams
Article first seen here.