In Berlin, two architects, that are a pair in life also, Mar Vicens Fuster from Spain and Ask Anker Aistrup from Denmark, have renovated a dilapidated 180 sq.m. supermarket to a quiet, almost sacred home. Quiet in a sense that the colours and the materials the architects have chosen for their home create a feeling of relaxation and tranquility.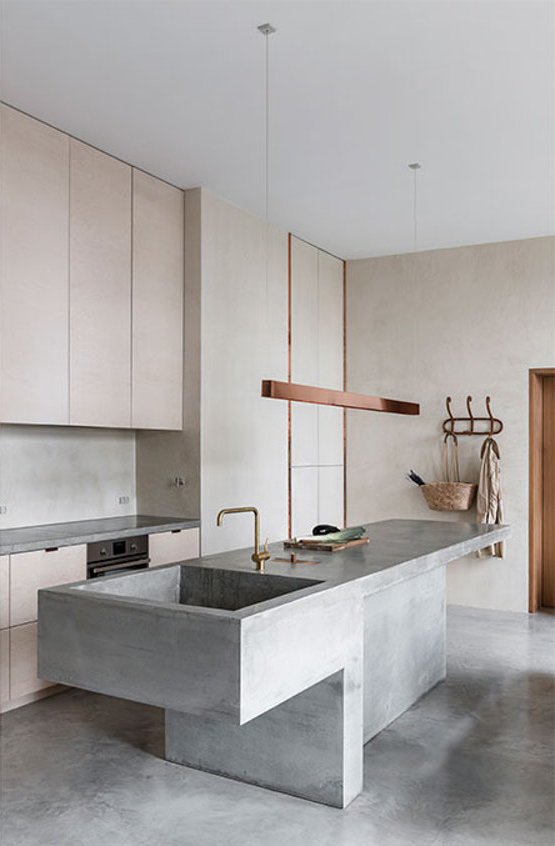 To achieve the natural, seamless feel, all the elements of the home were custom designed: all cabinets are built-in and extend from floor to ceiling. The floor is made of sanded concrete and the walls – including the cabinet doors – have matte, plastered surfaces. All material finishing aim to soften the final result and details like brass on the kitchen fixture and copper in the kitchen ceiling lamp were added to contrast the raw concrete.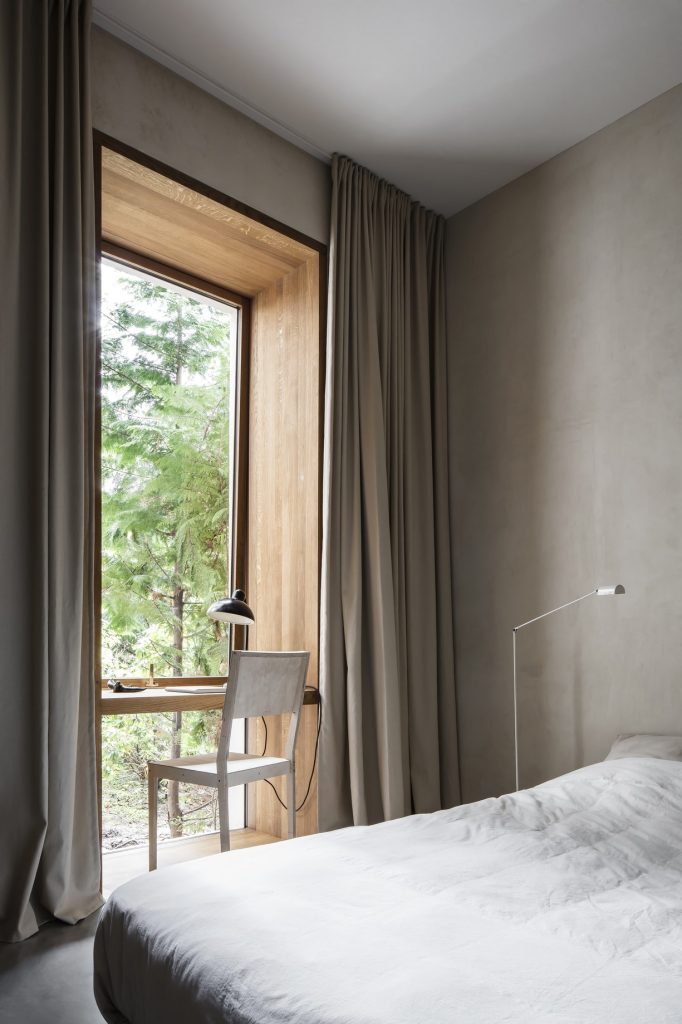 In a minimal interior, with just few items as decoration there is this striking, from floor to ceiling, window, with a view to the private garden in the back yard, to steal all the attention.  Ceiling high curtains are also used here to add warmth and texture.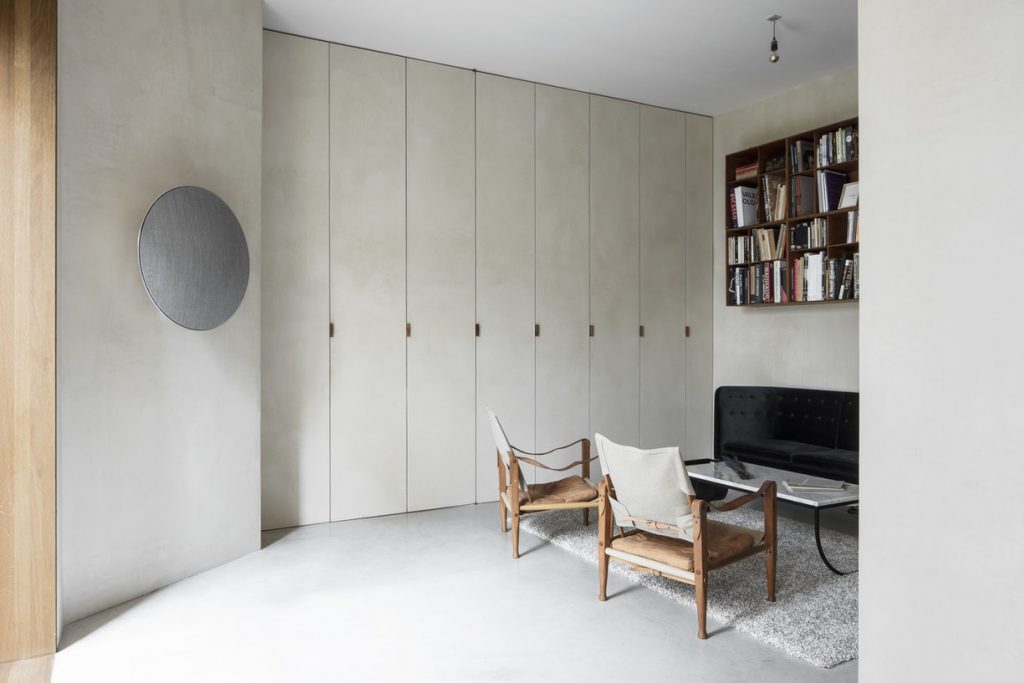 Wooden details, as well as, vintage furniture (I love those two Safari Chairs) make the final result a great example of warm minimalism and create a inspiring interior full of elegance and style. I hope you can see and enjoy all the qualities is this impeccable work of Mar and Ask, because I have fallen in love with this home…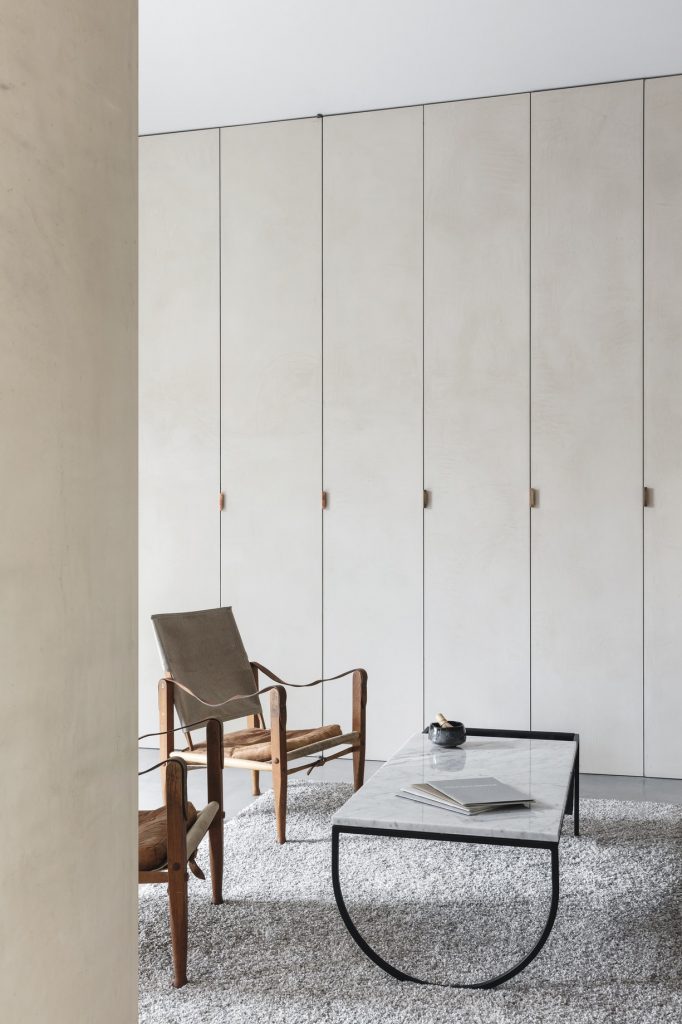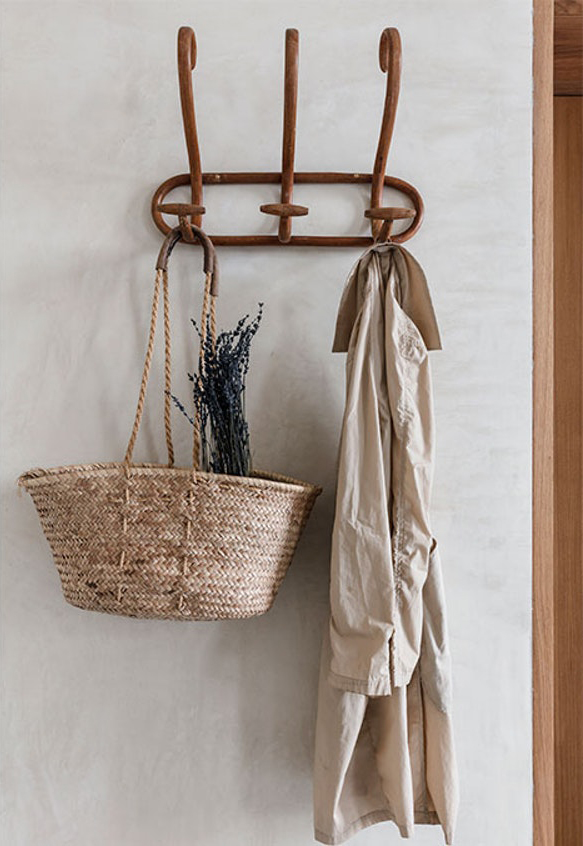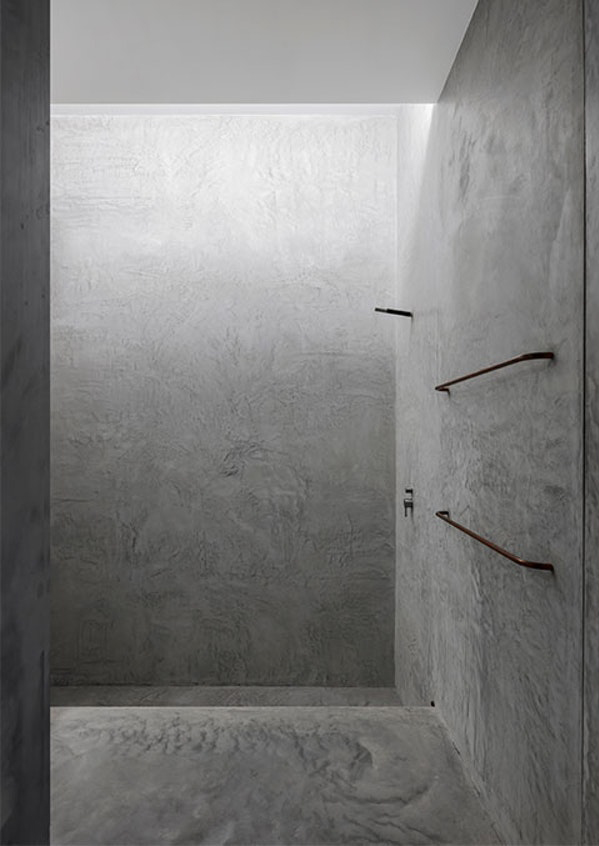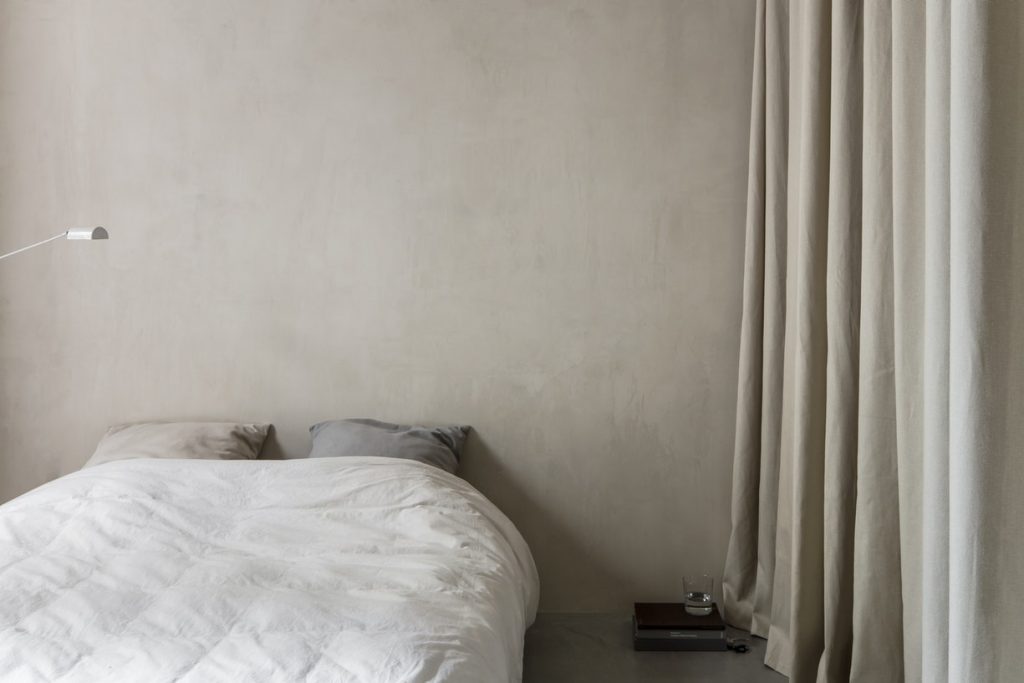 Photographs by Piet-Albert Goethals via Bo Bedre.