I know, small apartments are my thing. This one -which is for sale – of the 45 sq.m. in an old building of 1899 is a mighty one that has it all, plus a piano! It is not only the architectural elements of the space that speak out loud. The features of the old building are intact and charm-full and the high ceiling with those big arch windows add elegance to the space and surely makes it look spacious.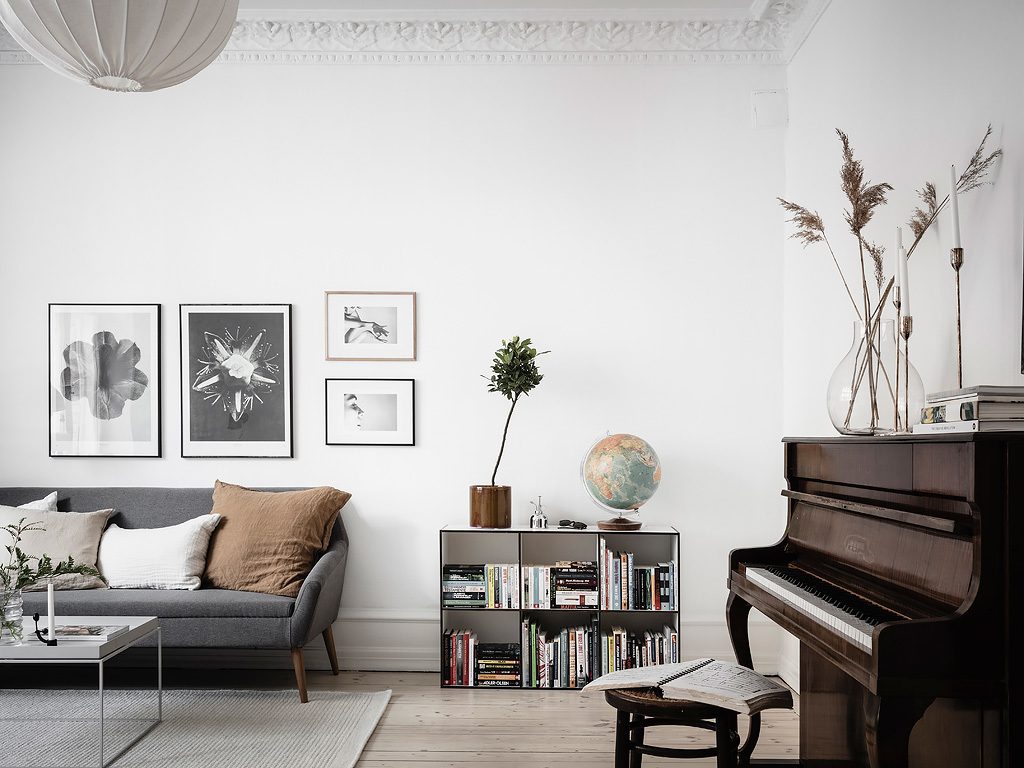 The styling itself is on lead and allows the space to breathe here.  The dressing gown and the slippers, besides their practical use, serve as decorative elements that mark the sleeping area. The lack of anything unnecessary, the use of the windowsill as a bedside table as well as the high leg small sofa and coffee table free up the floor space creating this feeling of spaciousness. All in all, it is a beautifully styled space with strong architectural features. Scroll down for more pictures of this beauty!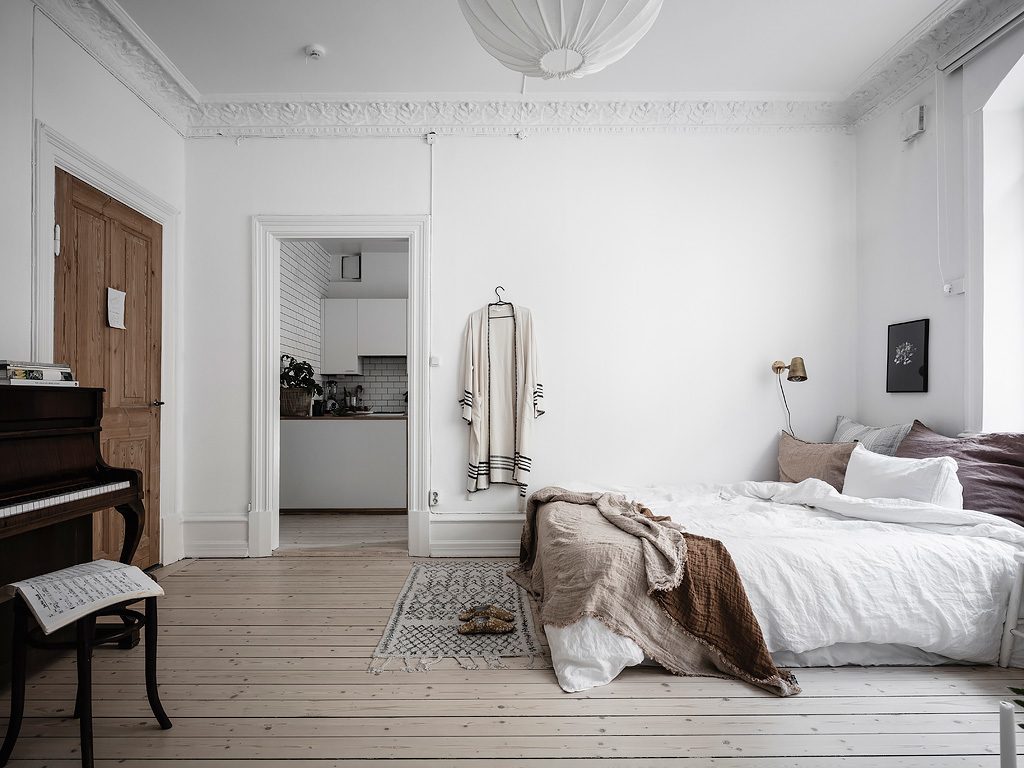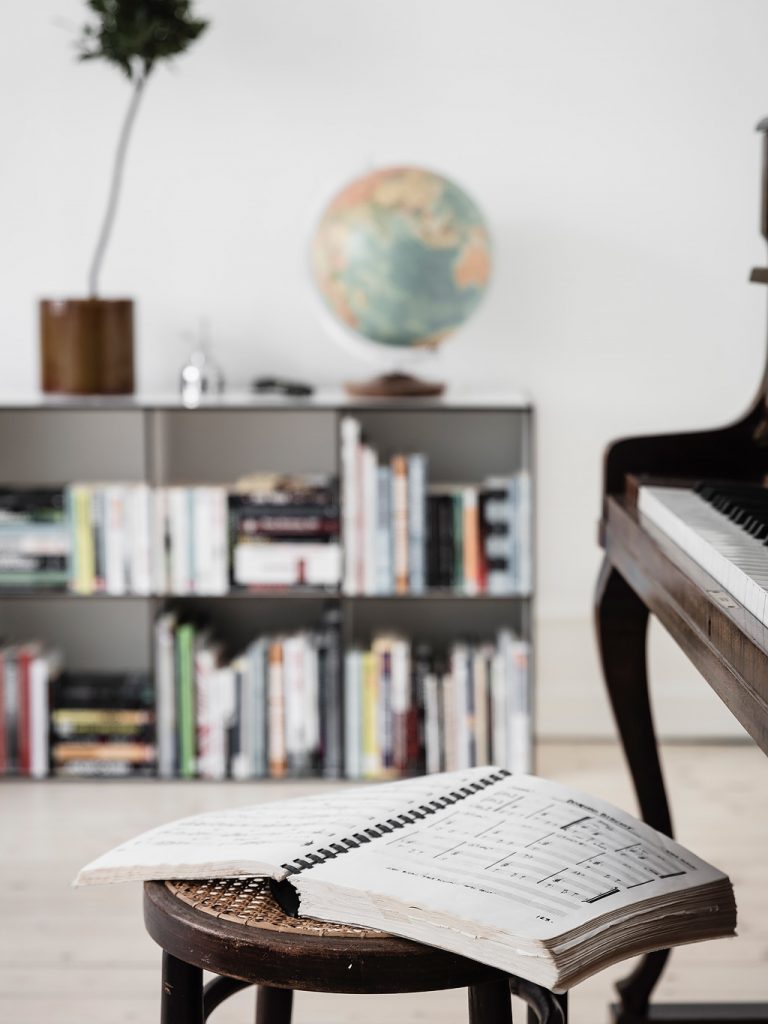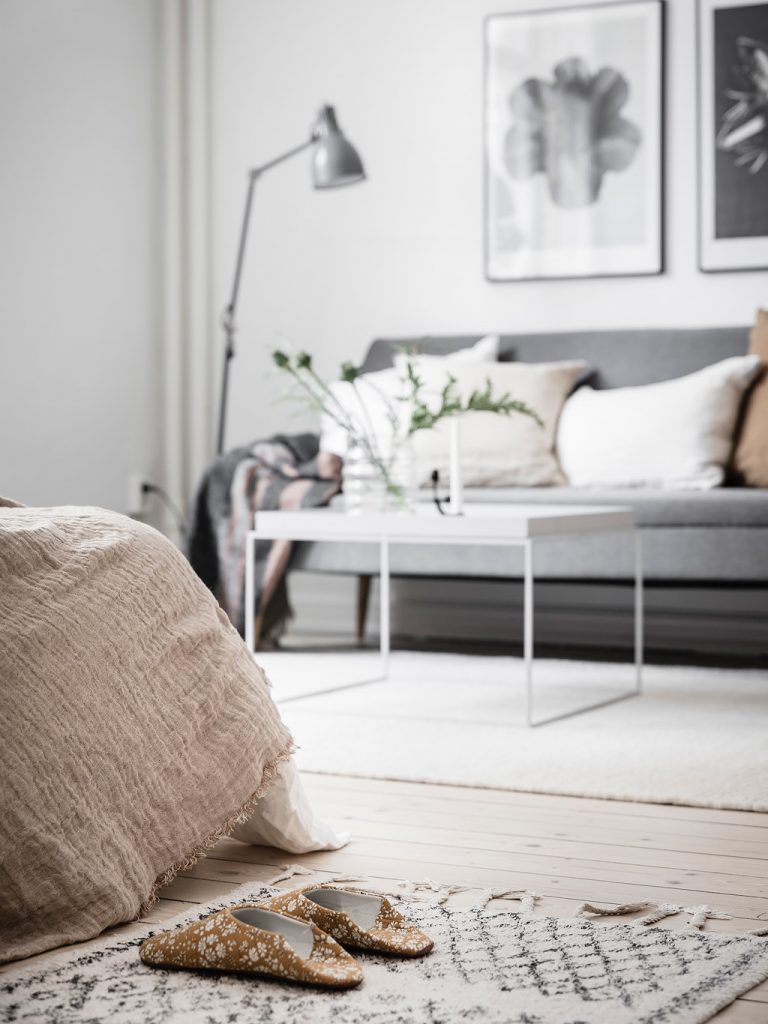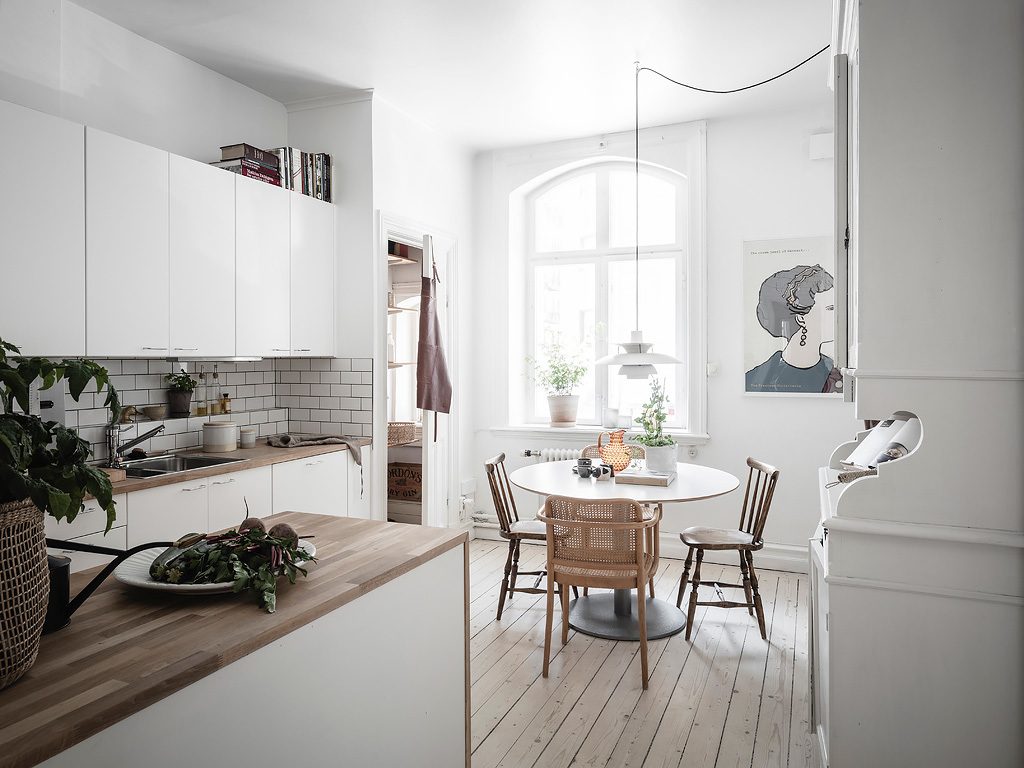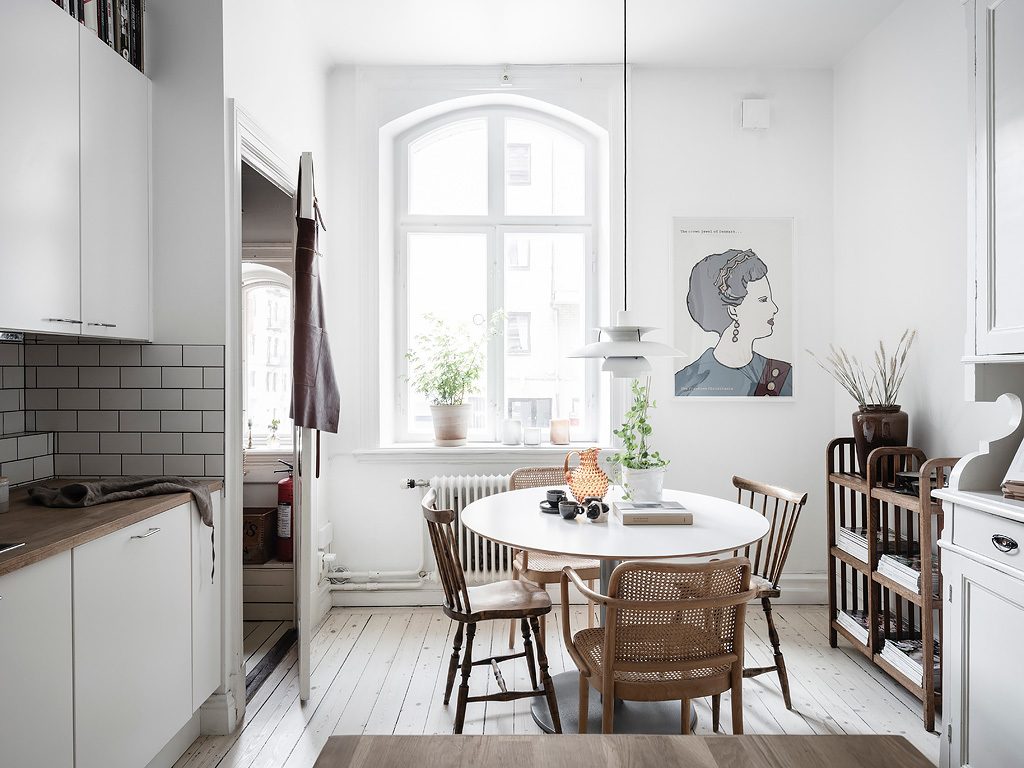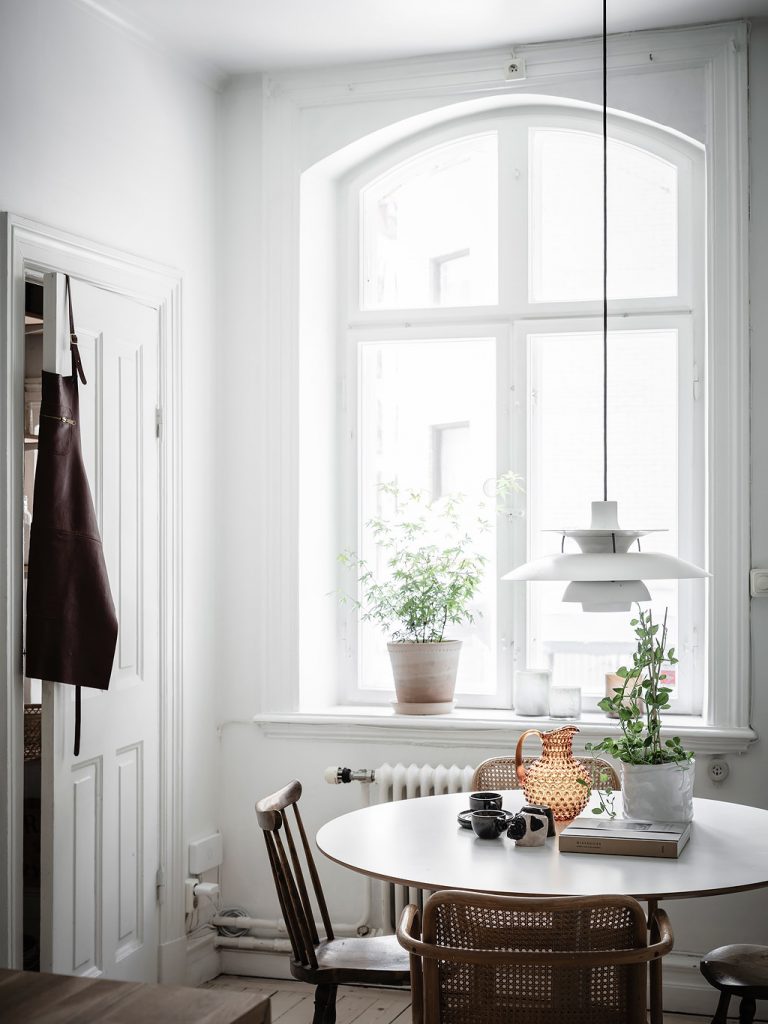 Photos Anders Bergstedt, styling Studio Cuvier for Entrance.